DirectMail2.0 Podcast-
We're super excited to announce our very first podcast interview with Deborah Corn at The Printerverse.
Wondering how online marketing can enhance direct mail marketing?
Take a look at this in-depth explanation of what we do, and how we can help direct mail marketing results skyrocket!
Product Highlights-
Unlimited Mail Tracking –
Give each and every one of your clients the ability to track their mailing campaigns. The price of this service is fixed for you, so the number or length of mailing campaigns does not affect your
low monthly fee!
But how does this benefit you?
When your client gets access to their Unlimited Mail Tracking dashboard, they'll be able to see what else DirectMail2.0 has to offer including: Call Tracking, Online Follow-Up & Social Media Follow Up.
When they hover over the other available statistics for them they will see a "Learn More" button that will make them automatically intrigued. When your client clicks on the "Learn More" button, an e-mail will go to you so that you can follow-up and upsell them right away.
This helps the product sell itself and thus getting all your customers fully on board with all that DirectMail2.0 has to offer!
Call us at 800-956-4129 and we can tell you more about Unlimited Mail Tracking!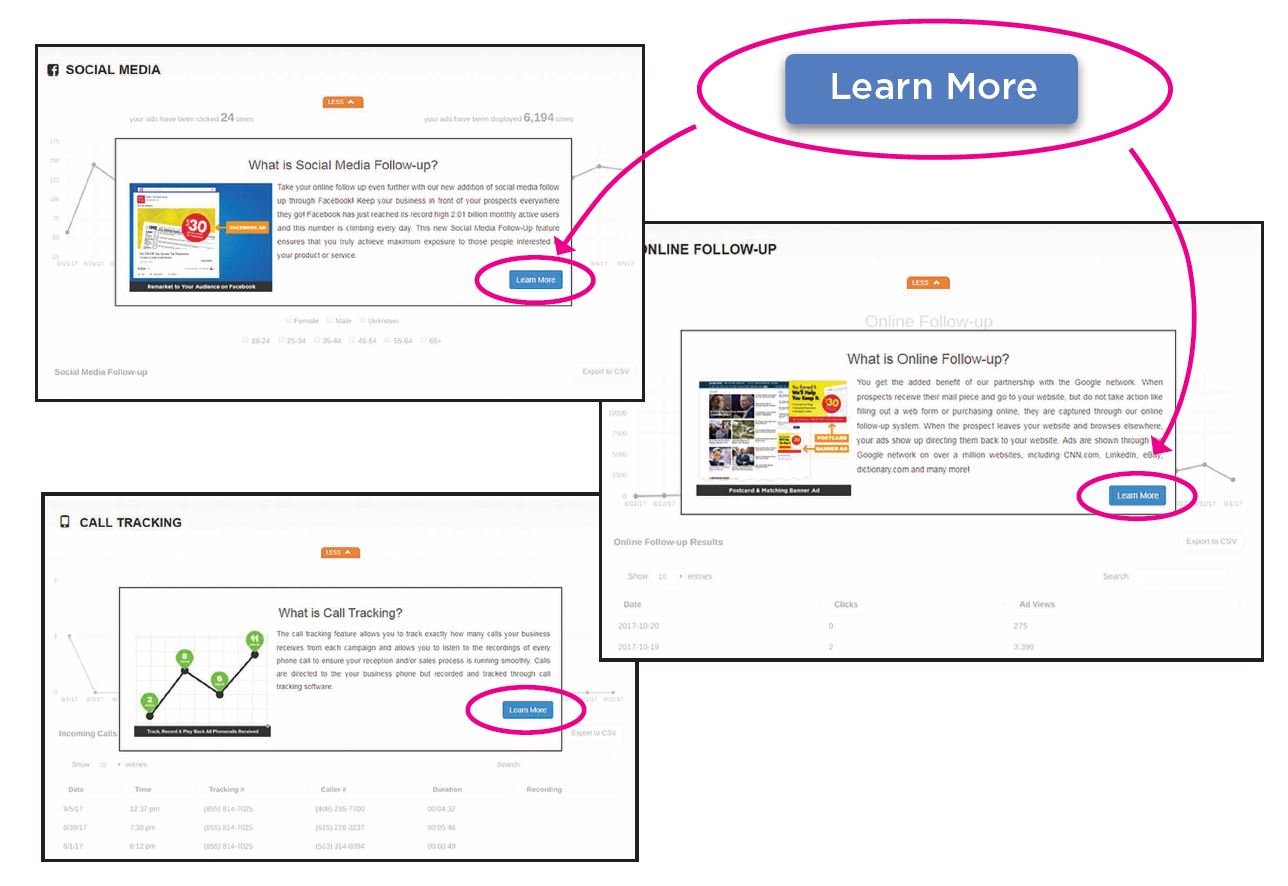 Meanwhile in DirectMail2.0 Headquarters-
We're super thrilled about 2018! Our executive team had an amazing planning meeting for the year ahead of us. We're always looking for new ways to keep direct mail hot & trending. Our #1 goal is to make our partners happy with their DirectMail2.0 results!
That's it for now!
Do you have any questions? How has your experience with our platform been so far?
We'd love to hear from you!
Sincerely,
Iris Shalev
Marketing Coordinator.